News and Advice
Keeping you informed with news and advice on recruitment and career development.
Whether you are looking for help with your next career move or guidance on attracting, hiring or managing people in your organisation, we can provide you with information and advice to support you in your career development or help you to manage, motivate and engage your teams.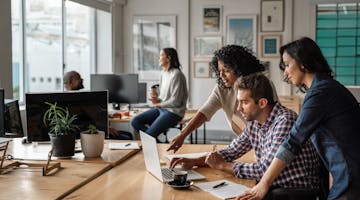 It's been 18 months since the Covid-19 pandemic forced financial organisations to close their offices, plunging staff into a world of isolation, furlough and uncertainty. As the economy and surviving organisations begin to recover, the initial operational challenges are being replaced by a new concern: burnout.